Chariots of Fire 22 September 2019
The annual 'Chariots of Fire' run is one of the largest charity events in Cambridgeshire. Teams of six run a 1.7 mile relay through the historic streets of Cambridge, taking in King's, Clare and Trinity colleges.
Renowned Consultant Vascular Surgeon Mr Michael Gaunt, together with his team, will be joining forces to raise essential funds at this year's event. The race starts, and ends, on Queen's Green, Cambridge, with 380 teams taking part.
Since the event started in 1992, 'Chariots of Fire' has raised over £1 million for local and regional charities, with an estimated 6,245 teams having taken part in the race. Most importantly the 2019 event is raising essential funds for Addenbrooke's Charitable Trust (ACT). Funding a new emergency children's ambulance service. The service will benefit on average 1,700 patients a year across the region.
The Runners
The 'Michael Gaunt' team members are: Nick Saffell, Michael Gaunt, Carl Pledger, Elizabeth Gaunt,  Paul Crocker and Sarah Crocker.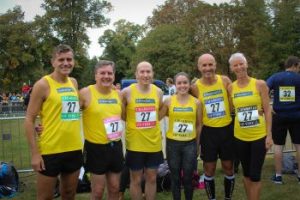 "We are looking forward to joining in the spirit of the day," commented Michael Gaunt. "Last year's winners 'Team Giulio' of Giulio Ltd won by just 2:54 minutes, it's a great atmosphere, with lots of friendly banter between teams".
As a result the 'Michael Gaunt' team have been preparing for the event with regular training and running the scenic course this week.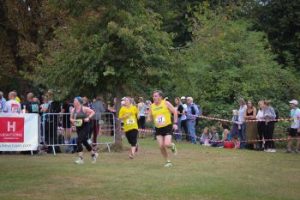 The Race
This year's bright and sunny start to the race saw a record number of teams competing. Mr Gaunt's team ran well, with them gaining 40th place out of 341 teams taking part.
Find out more about how the Michael Gaunt team got on, and about the event by visiting the Chariots of Fire website: 
Chariots of Fire is one of the region's longest running fundraising events and is organised by Hewitsons Charitable Trust, the charity established and supported by solicitor firm Hewitsons LLP.